Nihon Agri, Inc. (Japanese name: 株式会社日本農業)
Export of Japanese agricultural produce and varieties to overseas (mainly Southeast Asia), overseas production of Japanese variety agricultural produce, production and export consulting
Maruki Bld.101, 1-13-7, Nishigotanda, Shinagawa-ku, Tokyo, 141-0031, Japan
Shohei Naito, CEO
Reiji Nagata, COO
Approx 40 (as of June 29, 2022)
Kitae Apple Bld, 34-2, Sakaizekinishita, Hirosaki-City, Aomori
TEL:0172-55-8206  FAX:0172-55-8207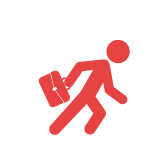 Act quick to make the first step
Make the best effort all the way to the end
Understand the importance of groundwork, and act on your own feet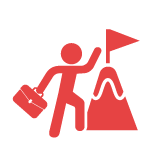 Chase innovative and distruptive achievement
Be assertive in decision-making and take responsibility
Communicate challenges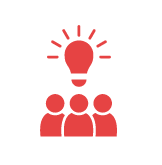 Persuade stakeholders through reasonable logic
Befriend supports by moving stakeholders' emotion
Involve stakeholders as an organization by utilizing political dynamics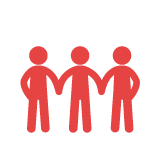 Provide a hand to help colleagues in need
Give others empowerment to develop them
Take advantage of others' knowledge and experience
Each member holds a 1-on-1 meeting once a month, and discusses future career plan and current work style.
Visualization of Organization Health
We utilize a third-party organization survey to visualize work engagement level, and strive to constantly improve work environment.
Flexible Work Environment
Core time is established from noon-4pm, enabling members to work flexibly at their own pace.
Members who display Nihon Agri's values are recognized and awarded with a prize.
Nihon Agri will provide subsidies to purchase books that will improve work productivity.
Nihon Agri will provide subsidies to participate in seminars that will deepen knowledge and know-how.
Nursing / Elderly Care Leave
In addition to annual vacation leave, Nihon Agri provides 5 separate days of leave that can be taken when members need to nurse their kids due to sudden sickness or provide elderly care.
Nihon Agri uses OKR as a goal management method to stay focused on high priority items and efficiently tackle issues.
Once a week, members across the world dial-in via video and share each others "wins".
Foreign Language Education Support
Nihon Agri will pay for all online learning and textbook costs related to learning a foreign language, subject to certain conditions.