Acquisition of Aomori apple packaging company "Yamanari Nishizuka" by Nihon Agri, Inc.
Nihon Agri, Inc. ("Nihon Agri") has come to a final agreement to acquire Yamanari Nishizuka, an apple packaging company in Aomori prefecture.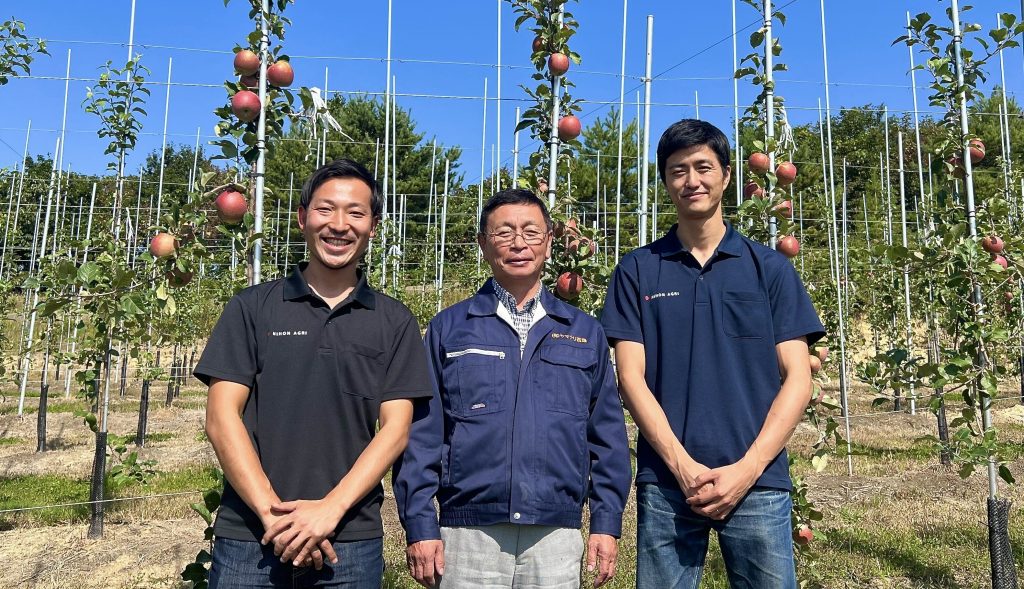 Background
Nihon Agri is a global agricultural company with headquarters located in Japan that engages in all parts of the value chain, from production to sales. Its main business is the export of Japanese apples, and is one of the top apple producer, packer and exporter in Japan. Other than apples, Nihon Agri also treats a variety of other products such as sweet potatoes, grapes, strawberries, peaches, and other.
The Japanese apple packing industry is heavily segmented and most are family-owned businesses. Thus, most apple packers have not updated their factories and continue to heavily rely on human sorting. We believe this is not a sustainable situation, given the declining population of agricultural and rural workers. Many of the family owners also struggle to find successors of their businesses.
Nihon Agri has decided to acquire Yamanari Nishizuka for the following reasons:
Gain scale in order to update existing plant and equipment that can sort apples faster and more profitably: Post-acquisition, Nihon Agri group will be handling about $25m apples annually, making it one of the top apple packers in Japan
Yamanari Nishizuka is close to our production site, in which we are engaging in high-density apple farming at a scale of 20 hectares, which we hope to expand to 100 hectares by 2025. It is also conveniently located to local apple farmers to be able to bring their apples in for sorting
The CEO of Yamanari Nishizuka strongly wished to retain employment for his workers, thus the proposition was a win-win for both parties
What Nihon Agri Envisions
Nihon Agri group's mission is to "Wow the world with Japanese agriculture". It engages in all parts of the value chain from production to market, and aspires to increase exports of Japanese products and plant varieties, in addition to making a better world for agricultural workers in Japan and overseas by aiding value-add production through improved production methods and better plant varieties.
Nihon Agri targets a revenue of $100 million by 2026, with over half being overseas revenue.
This deal is the first step by Nihon Agri to reconstruct and update the apple value chain, and create a better future for the Japanese apple industry. We expect to continue engaging in industry changing deals and partnerships to create the world we envision.
About Yamanari Nishizuka
CEO: Mitsuhiro Nishizuka
Established: January 2005 (founded1973)
Location: Aomori-shi, Aomori
About Nihon Agri
CEO: Shohei Naito
Established: November 2016
Location: Shinagawa-ku, Tokyo
For those looking to import apples
Please feel free to contact us from the below link. We ship apples and other agricultural products globally.
https://nihon-agri.com/en/contact/
Please contact the following e-mail address for press inquiries:
pr@nihon-agri.com